The Deli – June 26, 2017 – 7:30 pm –   99 minutes
Bellmore Movies & The Show Place
Directed by John Gallagher – (In attendance)
Written by John Dorrian and John Gallagher
Produced by Sylvia Caminer and John Dorrian
Music: Ernie Mannix
Q & A moderated by Cindy Mich – Journalist/Film Reviewer
Cast: Mike Starr, Matt Keeslar, Judith Malia, Brian Kelly, Ice T, Gretchen Mol, Michael Badalucco, Iman, Michael Imperioli, Joseph D'Onofrio, Heather Matarazzo, Debi Mazar, Heavy D, Jerry Stiller, Chris Noth, Frank Vincent, Vincent Pastore, Tony Sirico, Burt Young, David Johansen, Joey Kola, Victor Colicchio, Maggie Wagner
The Deli is an enchanting slice-of-life comedy about a hard luck gambler who gets in over his head when he starts putting his store's profits on the line.
Buy Tickets for this Event


Just Like Joe – Monday, July 10, 2017 – 7:30 pm – 90 minutes
Q & A Immediately following the screening – moderated by Debra Markowitz – Nassau County Film Commissioner, Writer/Producer/Director/Author
Directed by Fred Carpenter
Written by Paul Vario & Fred Carpenter
"JUST LIKE JOE" is a poignant coming-of-age story that will touch your heart and bring you back to an era when Woodstock became legend and the Peace, Love and Rock 'N Roll generation was just starting out. Set in the tumultuous year of 1969 , the film follows the lives of three 17-year old, high school football players bonded by friendship and their compelling need to find their place in a rapidly changing world. Longing for a senior year filled with dating, the prom and football glory, their normal rites of passage run smack into the drama and uncertainty of the times – the military draft, evolving sexual mores, racial inequality and the possibly fighting in the Vietnam War. With the encouragement of his blind father, star quarterback Paul Russo believes that the only way he can escape the military draft is by winning an improbable football scholarship. Tony shares Paul's infectious enthusiasm for life, but has another obsession-his unrequited love. While Frank struggles to learn about his roots and himself as a young black man living in a world of escalating racial prejudice and tension. As different as these three teammates are, one extraordinary thing unites them above all else-their desire to be "Just Like Joe' – Joe Namath- their iconic hero who was the sexy. ultra cool, 1969 Super Bowl winning quarterback of the New York Jets and the personification of everything they could ever hope to be.
Screening to be held at the Historic Bellmore Movies & The Showplace
Buy Tickets for this Event

Young Filmmakers Showcase
Thursday, July 13, 2017 6:30 – 7:30 pm
Long Island High School for the Arts & Not Yet Legal Films
Followed by Q & A
Come and enjoy and foster the burgeoning talents in our midsts! Be the first to see future stars showcase & strut their stuff right here on Long Island.
This presentation will take place at the historic Bellmore Movies & the Showplace
Buy Tickets for this Event

NY Loves Film Roundtable – FREE
Friday, July 14, 2017 – 2:00 p.m. – 3:00 p.m.
Meet the team from the New York State Governor's Office of Motion Picture & Television Development for a roundtable discussion of all things productive in New York State – tax credits, location scouting, finding stages and crew, and more. Whether you're a first time filmmaker wondering where to start or a veteran producer looking to catch up on the latest, this informal face-to-face Q&A is an invaluable opportunity to Meet Team NY and hear firsthand about all the great things New York State has to offer.
Filmmakers Lounge, 228 Pettit Avenue, Bellmore, NY 11710
Opening Night Party of the 2017 Long Island International Film Expo and Tech Awards
July 14, 2017 – 5:30pm
Buy Tickets for this Event

Meet the Film Festival Directors Panel – FREE
Saturday, July 15, 2017 – 10:30 a.m. – 11:30 a.m.
Meet Film Festival Directors from some of your favorite film festivals and find out what they love, and don't, about your film and film submissions in general. Each festival has its own personality and its own vibe, come and ask the questions you've been wanting to ask.
Filmmakers Lounge, 228 Pettit Avenue, Bellmore, NY 11710
Festival Directors:
Bill Sorvino – Golden Door International Film Festival of New Jersey
Craig Weintraub, Long Beach International Film Festival
Larry Rosen, Northeast Film Festival, Northeast Horror Festival, Grove Festival
Anne Stampfel, LIIFE, The Long Island International Film Expo
Elsie Ginsberg, Macabre Faire Film Festival
Don Cato, Queens World Film Festival
Chris Cullen, Hang Onto Your Shorts, Brightside Tavern Film Festival
Gina Rodriquez, Rahway Film Festival
Ask a Lawyer Panel – FREE
Saturday, July 15, 2017 – 1:45 pm. – 3:00 p.m.
Filmmakers Lounge, 228 Pettit Avenue, Bellmore, NY 11710
Pick the brains of top New York Entertainment Lawyers…for free!
Marc Jacobson
Michael Prywes
Agents Panel – FREE
Saturday, July 15, 2017 – 3:30 p.m. – 4:30 p.m.
Moderated by Ramfis Myrthil with guests Claudia Menza & Jenevieve Brewer
"An Inside Conversation with Today's Talent Agents & Talent Managers," moderated by Ramfis Myrthil, producer, actor, writer, and co-founder of Beast of the East Productions. The panel will discuss and examine what agents and managers are looking for, how to get their attention, and how to pitch them. Actors and writers, as well as below the line crew are all welcomed and encouraged to join and ask questions and learn.
Ramfis recently returned from filming the upcoming feature, "A Boy, A Girl, and A Dream," in L.A. and was thrilled to premiere another one of his features, The Broken Ones, at the opening night of The SOHO Film Festival in June. His previous film, "Good Business," won him Best Comedy at The Long Beach International and Manhattan Film Festivals.
Ramfis is also a member of BAFTA NY, The Friars Club, and the SEC Roughriders chapter of Toastmasters International. Ramfis' passion for film is matched only by his passion to share and teach his skills and knowledge to the next generation of students, artists, and creators. He does this through his participation with non-profits such as Mythic Bridge and the I Can Still Do That Foundation. Most recently, he had the privilege of serving as a panelist for Blacks on Wall Street, where he spoke to an audience of over 200 high school students about finding success in the professional world.

Claudia Menza is a native New Yorker. She is the author of two books of poetry, Cage of Wild Cries and The Lunatics Ball, and her work has been published in many literary magazines, The Dream Book: An Anthology of Writing by Italian-American Women (Schocken Books), which won an American Book Award, and the anthology I Speak of the City: Poems of New York (Columbia University Press). Her play, also titled The Lunatics Ball, was produced at La Mama Theater in New York. She has performed both her poetry and her dramatic monologues in theaters, bookstores, and colleges throughout the United States, and toured the UK in a show entitled The Claudia and Charles Show. Menza was the Assistant Editor of Evergreen Review magazine, and subsequently the Managing Editor of Grove Press. She has been an independent literary agent since 1983. Menza is the Chair of the Prison Writing Program of PEN American Center, and she serves on its Board Trustees of PEN. She is also a member of the The Players Club in New York. She's a member of The Academy of American Poets and the Association of Authors' Representatives, and is listed in several editions of Who's Who.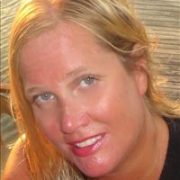 Jenevieve Brewer is a 15-year veteran talent manager working with a select pool of adult clients in her company Jenevieve Brewer Talent Management. Her clients have booked guest star roles for numerous episodics such as Law and Order SVU, Power, Mr. Robot, Orange Is The New Black, Gotham and Blue Bloods. Currently she has clients in recurring roles on Billions, The Outsiders, Bull, Nightcap and The Deuce. Her clients have booked supporting and lead roles in the feature films such as Southpaw, The Life and Death of John Gotti, and First Kill. Her clients currently appear in national and regional on camera and voiceover spots for Verizon, Coke, Swiffer, PNC Bank, Merrill Lynch, Nike and Lyrica.
Filmmakers Breakfast Panel – The Good, the Bad and the Ugly of Independent Filmmaking
An Entertaining and Informative Panel
Sunday, July 16, 2017 -10:30 a.m. – Noon
Moderated by Mitchell Bard of Snapper Entertainment
Filmmakers Lounge, 228 Pettit Avenue, Bellmore, NY 11710
Free for 2017 LIIFE Participating Filmmmakers, Day Pass, Gold Pass and Platinum pass holders.
General Admission -$5.00
"Write Stuff" Panel on Screenwriting – FREE
Sunday, July 16, 2017 – 12:15 – 1 pm
Moderated by Mitchell Bard of Snapper Films
Filmmakers Lounge, 228 Pettit Avenue, Bellmore, NY 11710
Everyone enjoys a good story. Now you can meet the people who write them. Sit back, relax, and get ready for a shot of inspiration and encouragement. Whether you are a fan who wants to know where writers get their ideas from or a writer trying to break into the business, this panel and question-and-answer session will give you some insight into the mind of the writer.
Panelists:
Mitchell Bard
Loren-Paul Caplin
Film Financing and Film Distribution Panel – FREE
Saturday, July 15, 2017 – Noon – 1:30 p.m.
Moderated by Marc Jacobson, Entertainment Attorney
"Hear Industry Professionals Discuss the Current State of
Independent Film Financing and Distribution"
Moderated by Marc Jacobson, Marc Jacobson, P.C.
Filmmakers Lounge – Free – get your ticket here –
(Directly West of the Bellmore Movies)
Participants
Vincent Butta
Jim Jermanok
Marc Jacobson
Chris Bongirne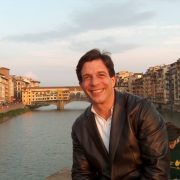 Marc Jacobson grew up in a household surrounded by entertainment industry professionals. In law school, he determined early on that entertainment law could be a fertile ground for his future. As Founding Chairman of the New York State Bar Association Section on Entertainment, Arts & Sports Law, Marc developed a broad business and legal background and built his unique practice by focusing on two passions: film and music. Today, while still handling sophisticated music publishing and recording transactions, Marc also handles all legal aspects of filmed entertainment for films like "Conviction" (2010) with Hilary Swank and Sam Rockwell, "Texasville" (1990) with Jeff Bridges and Cybill Shepherd and "All's Fair" (1989) with George Segal and Sally Kellerman. He is currently Production Counsel to the forthcoming "Back In The Day," "Inversion," "Alex and Emmy," "The Enigma of Benito Cereno" and is Executive Producer and Production Counsel for "Leaves of the Tree" and "Confidence Game." As an Executive Producer he helped create films like "Junction" (2013), and "The Last Film Festival," Dennis Hopper's last live action movie.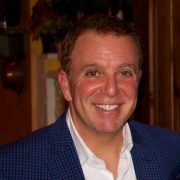 Vincent Butta
President of Solaris Entertainment
Produced "Miracle" and "Warrior"
Produced "Tumbleweeds" (Sundance winner, 2 golden globes, Oscar nominated)
Built largest U.S.marketing services/product launch company
Created/launched Reebok's "the pump" and Sephora Stores.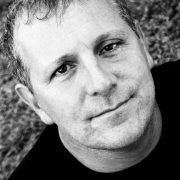 Chris Bongirne
Chris Bongirne (Producer) began his filmmaking career as a story editor with New Line Cinema (Nightmare on Elm Street). Since then, Chris has worked in all avenues of film production. In the indie arena, he recently assisted Madonna in her directorial debut, W.E., as production supervisor. He has produced the well received, MULTIPLE SARCASMS, with Mira Sorvino and Timothy Hutton; BLACKOUT with Jeffrey Wright and Zoe Saldana; THE TENANTS, based on the Bernard Malamud novel, with Dylan McDermott and Snoop Dogg as well as the ensemble drama, ORDINARY SINNER, starring Elizabeth Banks.
Major studio work includes I AM LEGEND (Warner Bros) as production supervisor and co-producing the ultimate big wave surfing flick, IN GOD'S HANDS (Sony Pictures).
His recent television work includes working with PBS and Ken Burns on THE CENTRAL PARK FIVE film and with Ric Burns on DEATH AND THE CIVIL WAR and INTO THE DEEP.
He is a graduate of New York University Tisch School of the Arts and finished at the American Film Institute in Los Angeles.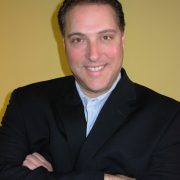 Jim Jermanok
Jim Jermanok is an award-winning writer, director and producer, creative success expert, consultant and speaker. Jim wrote and produced the sophisticated romantic comedy, "Passionada," which was released by Columbia Tri Star in over 150 countries. His latest film "Em" recently won the Grand Jury Prize at the Seattle International Film Festival and the Criterion International Inspiration Award. It was released last year by Vanguard Cinema and SnagFilms. He is also active in theater, TV and New Media. Jermanok is a former ICM Agent who helped to represent Arthur Miller, Shirley MacLaine, Dudley Moore, Helen Hayes, Alan Arkin and General H. Norman Schwarzkopf, among others. Jim also speaks and conducts workshops worldwide on the subject of his upcoming book, BEYOND THE CRAFT: What You Need to Know to Make A Living Creatively, as well as Successful Film Producing and Financing and The Art and Business of Screenwriting.
Getting Your SAG on: Union Vs. NonUnion, and All the Contracts in Between – FREE
Deciding whether to go Union or Not? We can help!
Sunday, July 16, 2017 – 1:15 p.m. – 2:15 p.m.
Moderated by Donny Schwenk of Complete Production Group and Jennifer Ambrose ESQ
Filmmakers Lounge, 228 Pettit Avenue, Bellmore, NY 11710
Buy Tickets for this Event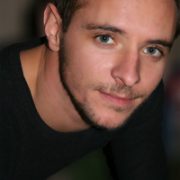 For the past 8 years, Donny Schwenk has been the understudy of Jackie Kelly's Complete Casting, where her 35 years of knowledge in Casting, Entertainment Payroll, and SAG-AFTRA Production & Signatory Services has been passed onto him. Donny Schwenk now heads up Complete Casting and Complete Production Group's day-to-day operations and oversee's each Department. He has a long lasting working relationship with SAG-AFTRA and is also an active member and nominee judge of the New York Emmys and the National Academy of Television Arts and Sciences.
Being a strong supporter of the unions, Donny enjoys working with fellow producers as well as the SAG-AFTRA offices to help interpret and streamline union documents, contracts, compliance, and payment for Television, Film, Commercial, New Media and various Voiceover projects. As a union signatory, we can streamline the pre and post-production process and advise you of potential pitfalls along the way.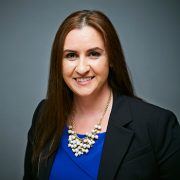 Jennifer Ambrose is an Entertainment Attorney and Professional Mediator, admitted to practice in the states of NY and CT. Jennifer is also Executive Director, Legal Affairs at The Exigency Group and Counsel at Complete Production Group. She obtained her J.D. at CUNY School of Law. Additionally, she holds an M.A. in Forensic Psychology from John Jay College of Criminal Justice and a B.A. in Psychology from Central Connecticut State University. Her clients include independent producers, production companies, performers, musicians and artists navigating the industry. Jennifer has also held positions in counseling, public relations, writing, editing and most recently as a business representative for SAG-AFTRA. Jennifer belongs to various committees of the New York State Bar Association, including the Entertainment, Arts, and Sports Law Section, Diversity Committee, and the Dispute Resolution Section. Jennifer is also a member of the New York City Bar Association Committee on Motion Pictures as well as the American Bar Association Forum on Sports and Entertainment.
Directors Audition Panel – Free
Monday, July 17 – 10 a.m. – 12:30 p.m.
Bellmore Movies
222 Pettit Avenue, Bellmore, NY 11710
8 Minutes or less to impress (includes feedback from judges if any)
Directors: Lukas Hassel, Debra Markowitz, Jeremiah Kipp, Fred Carpenter
Have a chance to read for appx 6 Working Directors for free!! They may or may not have a project now, but they will! MUST have a spot secured online to attend.
Bring two short sides of your choice, or a short monologue.
Directors:
Lukas Hassel
Jeremiah Kipp
Bianca Jamotte LeRoux
Debra Markowitz
Fred Carpenter
You must have a ticket to attend. You will be assigned a time. This fills up fast.
2017 Closing Night Dinner & Awards Ceremony
July 20, 2017 – 5:00pm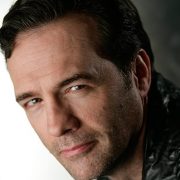 Joining us for our July 20, 2017 Awards Ceremony and Closing Night Party is Broadway Star (Phantom of the Opera,Les Miserables, Four Phantoms etc) and film and TV actor (The Waiting Room, Dinosaur, Birr, Date with a Narcissist, Couple of Guys, Law & Order) Ciarán Sheehan.   
Ciarán will kick off the evening by performing a few songs, and will also be one of our presenters. Find out more about Ciarán at http://ciaransheehan.com/.