Alternative Film Financing
&

Theatrical Distribution – Panel – Saturday, July 14, 10:30 am – 11:30 am

Explore the different ways to recoup on a film or TV production in the ever-changing global marketplace. Filmmakers Lounge, 228 Pettit Avenue, Bellmore, NY – FREE
How to Take A Project from Development and Beyond! – Saturday, July 14, 12 Noon – 1 pm
Discuss how to take a project from development thru distribution while navigating the many phases of production and beyond. Filmmakers Lounge, 228 Pettit Avenue, Bellmore, NY – FREE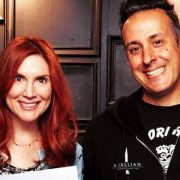 Summer Crockett Moore is an award-winning actress/producer/showrunner and a Managing Partner and founding member of Choice Films Inc. and Choice Theatricals. As a producer, she has helmed award-winning independent feature length and short films, Off-Broadway and Regional theater productions, and chaired an annual Celebrity Awards Gala Saluting NY Theatre and Film. Additionally, Summer served as a Showrunner and Line Producer for the upcoming television series Big Dogs. Feature Film projects include: Beauty Mark, Above All Things, After the Sun Fell, Lez Bomb, Lost Cat Corona, Block Island, Junction, Heather, Wholly Broken. Short Films include: Trust Me I'm A Lifeguard, These Things We Hold, Mired, Symposium, A Younger Man.  TV Projects: Big Dogs, Vevo's One Night Only, and Little West 12th Street.  Summer's upcoming film projects include: American Stare, and Miss Liberty. Theatre projects include the Off-Broadway world premieres of Scrambled Eggs, Reading Under the Influence, Stain, In the Daylight, and Tune In, as well as revivals of Playing with Fire and Five Women Wearing The Same Dress, and the regional / world premiere of the new plays, Between the Lines, and American Stare.
Summer can be seen and heard in various national and international television and radio commercial spots (over 650 in her commercial career) as well as in recurring roles in television shows and in feature films.  She also voices multiple characters in several cartoon series. Summer won the 2012 Best Supporting Actress Award at The Long Island International Film Expo, and then again at 2013 IndieFest Los Angeles, for her work in Junction as well as the 2006 New York Innovative Theater Award for Best Actress in a Featured Role for her work in the 25-year revival of Last Summer at Bluefish Cove. She was nominated for an International Voicey Award for Best Female Voice Talent for her work as a voice-over artist.  For a full list of her credits & awards find her on IMDB, or visit: www.summercrockettmoore.com.
Tony Glazer is an award-winning writer/director/producer/showrunner and a Managing Partner of Choice Films Inc. and Choice Theatricals. Tony's plays have been produced in New York, New Jersey, Los Angeles, Chicago, Philadelphia, England and Canada. His film credits include Block Island (Producer/Director) Lost Cat Corona (Producer), After the Sun Fell (Producer/Director), Heather (Producer) Above All Things (Consulting Producer) and Junction, which he wrote, directed, and which won 17 major film festival awards around the country before a national and international theatrical release (int'l title Hostage).  Tony was the Director of the short Trust Me I'm a Lifeguard which premiered at the 2014 TriBeCa Film Festival and of the multi-award winning short, Mired which toured the festival circuit in 2016. Films currently in development include: Miss Liberty, and American Stare.  Tony was an Executive Producer, Showrunner and Co-Writer on the upcoming television series, Big Dogs, coming in 2018. Tony's plays include: In the Daylight, American Stare, Reading Under the Influence, Stain and The Substance of Bliss (published by Samuel French). Find Tony online at: www.tonyglazer.com
Saturday, July 14 – 1:45 pm – 3 pm – Ask a Lawyer Panel
Pick the brain of New York Entertainment Lawyer – Michael Prywes – for free!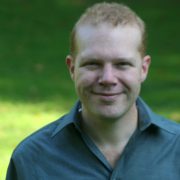 Michael Prywes is a New York attorney who serves artists and creative entrepreneurs. Michael is also the author of the bestselling practical guide "The Gasp: How to Seize That A-Ha! Moment and Turn It into a Winning Business." His podcast "How I Broke Into" takes a deep dive into the big breaks of successful artists and businesspeople; guests have included Hal Elrod ("The Miracle Morning), Emmy-winner Reed Morano ("A  Handmaid's Tale"), ballet gold medalist Brooklyn Mack (The Washington Ballet), and museum sculptor Rhoda Sherbell (MOMA, Cooperstown).
Michael currently is an adjunct professor at Long Island University's Brooklyn Campus, teaching "Intellectual Property and Cutting the Deal" to MFA candidates, and will teach law and producing to Five Towns College undergrads beginning in the fall of 2018. He has also taught at St. John's University and CUNY Queens College and has been a guest speaker at a number of schools including UCLA and NYU.

He is also a former media professional with a background in film, theatre, video, art, music, Internet, and law. A tech enthusiast since the age of 5, when he learned to program Basic on a TI-99/4A, Michael built the first globally crowdsourced audience voting entertainment site, CastOurMovie, which was featured in the Industry Standard, Time, Entertainment Weekly, Newsday, and U.S. News and World Report. Michael founded the now decades-old Jewish Theatre Ensemble at Northwestern University, for which he earned the Elie Wiesel Prize for Jewish Arts and Culture.
On the legal side of the entertainment industry, Michael has served as Law Clerk for New Video Group/Docurama (now Cinedigm), distributor of the A&E/History, Scholastic, and Major League Baseball labels, and has worked for ASCAP (American Society of Composers, Authors and Performers). Michael has been involved in the drafting of agreements and negotiations with the companies guiding the future of media and technology convergence: Amazon Unbox, Apple iTunes, Netflix, etc.
Michael was one of 12 students selected for Northwestern University's "Creative Writing for the Media Program," alongside Seth Meyers ("Late Night"), Janae Bakken ("Scrubs"), and Breen Frazier ("Criminal Minds"). He also graduated from UCLA's Professional Screenwriting Program. Michael received his JD from the Hofstra University School of Law, where he attended on a Full Merit Scholarship, and was selected as a Dean's Scholar.
Michael is a member of The Copyright Society of the U.S.A.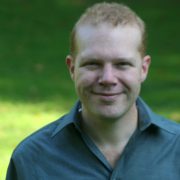 Saturday, July 14 – 3:30 pm – 4:30 pm –
"

Intellectual Property and Cutting the Deal

"

An overview of copyright, trademark, associated contracts and film contracts in general. Hosted by Michael Prywes Filmmakers Lounge, 228 Pettit Avenue, Bellmore, NY – FREE
Sunday, July 15, 2018 – 10:30 a.m. Filmmakers Breakfast Panel
The Good, the Bad and the Ugly of Indepenent Filmmaking – An Entertaining and Informative Panel Moderated by Mitchel Bard of Snapper Films
Free for 2018 LIIFE Participating Filmmakers, Day Pass and Gold Pass Holders. General Admission – $5.00
In the Filmmakers Lounge – 228 Pettit Avenue, Bellmore, NY 11710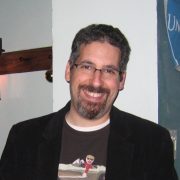 Mitchell Bard is an assistant professor in the Mass Communications Department of Iona College. He has written, produced and directed numerous projects, including feature films, short films and music videos. His feature film Mergers & Acquisitions was the opening night film at LIIFE. Mitchell also served the head of development for Snapper Films and the head of acquisitions for Film Threat DVD.
Sunday, July 15, 2018 – 12:15 – 1:00 p.m.
"

Write Stuff

"

Panel on Screenwriting

FREE – Moderated by Mitchell Bard of Snapper Films
Everyone enjoys a good story. Now you can meet the people who write them. Sit back, relax, and get ready for a shot of inspiration and encouragement. Whether you are a fan who wants to know where writers get their ideas from or a writer trying to break into the business, this panel and question-and-answer session will give you some insight into the mind of the writer.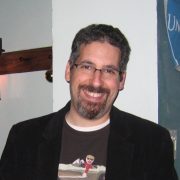 Mitchell Bard is an assistant professor in the Mass Communications Department of Iona College. He has written, produced and directed numerous projects, including feature films, short films and music videos. His feature film Mergers & Acquisitions was the opening night film at LIIFE. Mitchell also served the head of development for Snapper Films and the head of acquisitions for Film Threat DVD.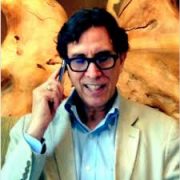 Loren-Paul Caplin is a writer and director, as well as an adjunct professor of screenwriting at Columbia University, The New School, Feirstein Graduate School of Cinema and Hofstra University. He is also a script consultant, providing writers with analysis and assistance with their work. Loren has written scripts for Hollywood studios and Independent producers, and he has had plays produced at well respected theaters. His poems have been published by publications like The Paris Review and Rolling Stone.
Wednesday, July 18, 2018 10:00 am – 1:30 pm Directors Audition Panel
Seven Minutes or Less to Impress. You MUST have a ticket to attend.
7 Minutes or less to impress (includes feedback from judges if any)
Have a chance to read for Working Directors for free!!  MUST have a spot secured online to attend.
Bring two short sides of your choice, or a short monologue. Bring your reservation print out to hand into the Directors along with headshots.
You must have a reservation to participate.  Please log onto www.eventbrite.com.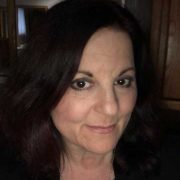 Debra Markowitz is an award-winning writer, director, and producer. Her films, The Last Taxi Driver, Leaving and By Blood, have all been shown on DirecTV, and her newest films, The Choice, Chosen, and The Waiting Room, are on the festival circuit. She is in preproduction on feature film, The Only Woman in the World, and development on series pilot, Couple of Guys. Besides being a filmmaker, she also casts and produces for other directors, and has been lucky enough to work with such talented Directors as Elias Plagianos, Suzanne Guacci, Christine Vartougian, Joey MHz, Fred Carpenter and others. You can find out more about Debra, her company and her projects at www.IntentionFilmsandMedia.com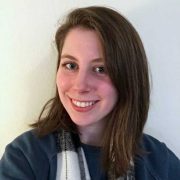 Nancy Menagh was born and raised in New York City, exposing her to a diversity of cultures and ideas. She gravitated towards the arts from an early age, and worked in several mediums before discovering filmmaking to be her primary passion. Nancy is a graduate of New York University's Tisch School of the Arts, where she developed her artistic aesthetic by being afforded the opportunity to experiment with different genres. Aside from her work as writer and director, she has also had the chance to gain on-set experience working as an Assistant Director and Producer both in the United States and abroad. Nancy is thrilled to be participating in LIIFE this year, which will be screening her debut short "As It Seems."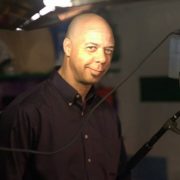 Mark Cabaroy is an award winning Writer/ Director who for over 25 years has been directing, writing and producing various film projects including , but not limited to, short films, commercials, music videos and educational industrials. After attending the School of Visual Arts, Mark started off his career as a freelance writer for the Children's Television Workshop, writing for hit shows such as Sesame Street and The Electric Company.
Mark's debut feature "Life's Passing Me By" was picked by film critic Kam Williams' Sly Fox film review as one of the top ten best independent African American films of 2009. In 2013 he was awarded an artist in residency BRIO grant from the Bronx Council of the Arts.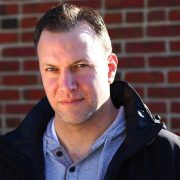 Francesco Nuzzi is the Co-Founder and Executive Producer of Open Iris Entertainment. He has produced, written, and directed multiple award winning films. His most notable films are "Rambler" (2013), "Star Crossed Lovers" (2016), "4:44 AM" (2018)  and "Therapy, Bro" (2018). He is also a classically trained actor, editor, gardener, husband, and father. Fun fact: his favorite color is orange.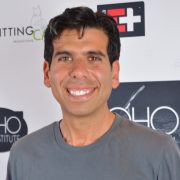 Writer / Director Elias Plagianos' film and television projects have won Best Director, Best Feature Film, Best Short Film, Best TV Pilot, and Best Actor awards for his cast at over 75 International Film Festivals including 10 of MovieMaker Magazines list of Top 25 and Top 50 Festivals.
In addition to his creative work behind the camera, he is a partner at the new media startup venture "Zero Channel". Their first project (written and directed by Plagianos) "Shoot Me Nicely" stars iconic actors Linda Hamilton and William Sadler. Shoot Me Nicely won over 40 International Festival Awards including being named Best Independent TV Pilot by Sky TV, Europe's largest media broadcaster, at Snowdance.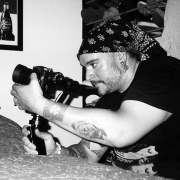 Manny Serrano, a born and bred Queens filmmaker, he is the co-owner of Mass Grave Pictures, along with his wife Lindsay Serrano. Specializing in horror cinema for nearly 10 years, he has written and directed two feature films, almost two dozen short films, as well as an ongoing anthology web-series "Dark Tales From Channel X."
His first feature film, "Blood Slaughter Massacre," was released via Wild Eye Releasing in 2015. His latest feature film, "Theta States," has won numerous awards and will be released via ITN Distribution this fall. He is also the co-host of the Filmmaking Sucks podcast, in which Lindsay and he discuss the many highs and lows of independent filmmaking.
Manny has also worked as the DP and occasional editor on numerous NY/NJ productions including the feature film "Good Day", the web series' "Zombie Hunters: City Of The Dead," "Holidays Of Terror" and "The SPIES Files," as well as the upcoming films "Dutch" from and the short "Father Of Lies" from Florida-based production company Rogue Chimera Films.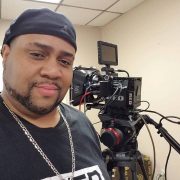 Wes Clark
Bio Coming Soon