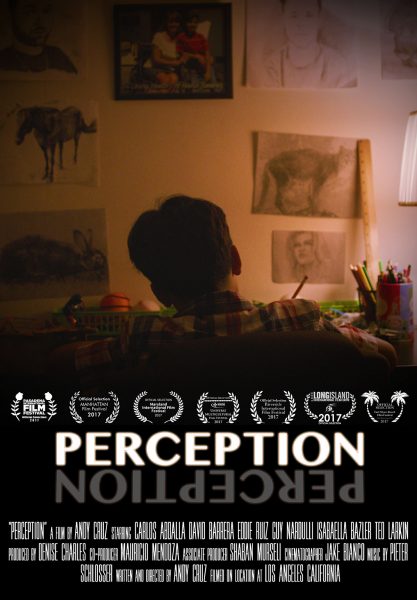 Title of Film: Perception
Category: A short
Director: Andy Cruz
Producer(s): Denise Cruz
Writer(s): Andy Cruz
Runtime of Film: 18min 47secs
Synopsis
A young boy, the son of a Mexican immigrant, can draw anything from his memory to perfection. Yet he perceives the world differently and he shows this in his art.
Other Info:
Drama, Family
My film is a LONG ISLAND premiere
Filmed in California
There are some English subtitles in my film.
Click on Photos to Enlarge

Tickets