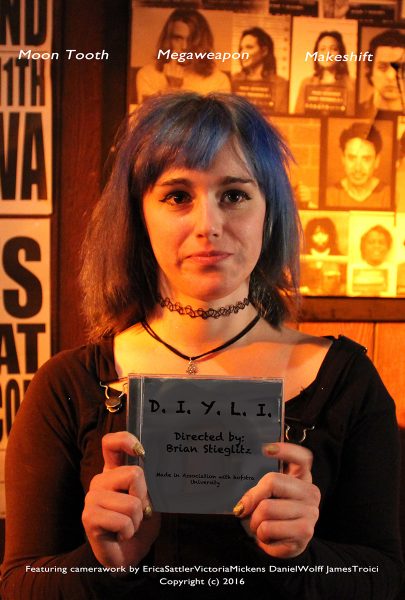 Title of Film: D.I.Y.L.I.
Category: A short, A Long Island Film, A documentary, A first time director film
Director: Brian Stieglitz
Producer(s): Brian Stieglitz
Writer(s):
Runtime of Film: 14:48
Synopsis
Long Island is home to a devoted group of musicians who spend their time and money making music. They don't expect profit or fame, but merely play because they love it. This documentary looks into the hectic lives of several of these musicians, most of which jump from job to job and play in several other bands in order to keep doing what they do.
Other Info:
Documentary, Drama, Music
My film is a WORLD premiere
Hofstra University – Hempstead, New York
Filmed in Queens, Filmed in Brooklyn, Filmed in Nassau County
D.I.Y.L.I. was shot at various homes, music venues, businesses and restaurants throughout Nassau County, Queens and Brooklyn.
Some profanity.
Click on Photos to Enlarge

Tickets