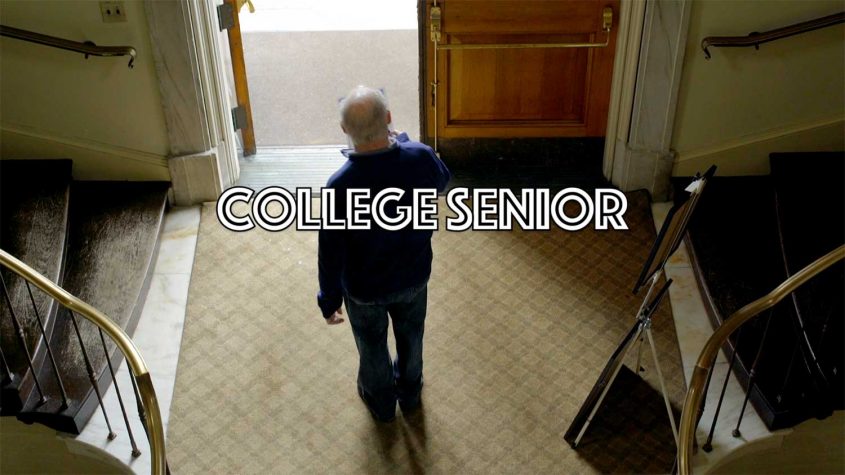 Title of Film: College Senior
Category: A short
Director: Nicholas James D'Agosta
Producer(s): Nicholas James D'Agosta
Writer(s): Nicholas James D'Agosta
Runtime of Film: 27:04
Synopsis
Jerry can no longer bear the boredom of his life as a senior citizen. When all hope seems lost, he stumbles upon an advertisement for a college, and becomes a college student for the first time in his life, hoping to live life to the fullest. What can these students learn from Jerry, and what can he learn from them?
Other Info:
Comedy
My film is a WORLD premiere
Long Island University, Post Campus
New York
Filmed in Nassau County on the LIU Post campus at three different locations, one day each.
Click on Photos to Enlarge