Awards Ceremony
5pm Closing Night Buffet Dinner in the Filmmaker's Lounge
7pm Closing Night Awards Ceremony at Bellmore Movies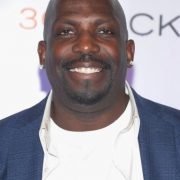 Kevin Brown
Host and Friend of the Foundation Honoree
Kevin "Dot Com" Brown Comedian/Actor was a winner of the 15th annual "SCREEN ACTORS GUILD" award, for his portrayal of "Dot Com," in N.B.C.'s "30 Rock opposite Tina Fey, Alec Baldwin and Tracy Morgan.
Before his breakout role, he owned the Uptown Comedy Club, a club and television show that broadcasted on New York's FOX 5 network for four seasons. Dot Com managed and taught some of the most successful Comedians who regularly appeared on the Uptown Comedy Club stage i.e. JB Smoove "Curb Your Enthusiasm," Flex Alexander " UPN's One on One" and Tracy Morgan "NBC's 30 Rock", Sheryl Underwood of The Talk on CBS and other renowned Comedians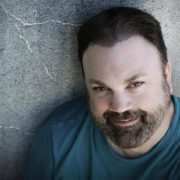 Chris Roach is a fast rising Comedian/Actor born and raised in New York. He has brought his unique and self deprecating sense of humor to some of the biggest and best known stages such as The Borgata in Atlantic City. He is best known for his major recurring role of Mott in KEVIN CAN WAIT and has also appeared in numerous other episodics, both comedies and dramas.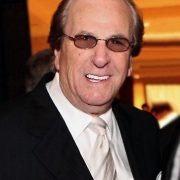 Danny Aiello
Lifetime Achievement Honoree
Danny Aiello is an American actor who has appeared in numerous motion pictures, including The Godfather: Part II (1974), The Front (1976), Once Upon a Time in America (1984), The Purple Rose of Cairo (1985), Moonstruck (1987), Harlem Nights 1989,Hudson Hawk (1991), Ruby (1992), Léon: The Professional (1994), 2 Days in the Valley (1996), Dinner Rush (2000), and Lucky Number Slevin (2006). He had a pivotal role in the Spike Lee film Do the Right Thing (1989) as Salvatore "Sal" Frangione, earning a nomination for the Academy Award for Best Supporting Actor. He played Don Domenico Clericuzio in the miniseries The Last Don (1997).
Photo By Danny_Aiello_&_Teddy_Atlas.jpg: Mike L Photo's derivative work: Materialscientist (talk) – Danny_Aiello_&_Teddy_Atlas.jpg, CC BY 2.0, Link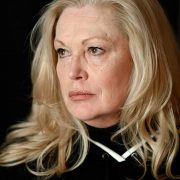 Cathy Moriarty was 17 years old when 
Martin Scorsese
 directed her in timeless black and white for his film, 
Raging Bull
 (1980); a masterpiece for her first role, the actress portrayed Vikki LaMotta, second wife of champion boxer Jake LaMotta (played by 
Robert De Niro
). The performance was nominated an Academy Award for Best Supporting Actress. She since has appeared in 
Neighbors
 (1981) (a comedy featuring 
John Belushi
 & 
Dan Aykroyd
);she appeared in the soap opera-satire film, 
Soapdish
(1991). The actress was wickedly funny as the voluptuous calculating Montana Moorehead. The actress went on to work prolifically in film and television.  Her noteworthy work includes 
Law & Order: Criminal Intent
 (2001), 
Tammy
 (2013), 
Law & Order: Special Victims Unit
 (1999), Copland, Casper, Analyze This, Analyze that,
Patti Cake$
 (2017) and short film, Chosen, directed by Debra Markowitz (2017).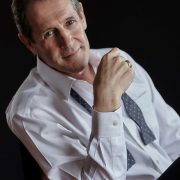 Jack Mulcahy is a 7-time Award Winning actor, best known for lead roles in the Sundance Winner, The Brothers McMullen, and for starring roles in breakthrough TV series such as Sex & the City. With over a 100 film, television and theater credits to his name, Jack is the very definition of the working New York actor.
Jack has 12 new projects in various stages of development, both as an actor and a producer through his production company, West Side Kid Productions. Jack is also a representative of SAG•AFTRA, with a seat on the NY Board of Directors, as well as serving as Vice-Chairman of both the SAGindie Film Committee ~ a committee that helps to develop a liaison between the union, young actors and filmmakers around the country ~ and the National Low Budget Film Committee, which has made great strides in terms of simplifying contracts in this age of New Media.
Jack is honored to have been asked to present on closing night here at the Long Island International Film Expo.
Break a leg, everyone! See you in the movies!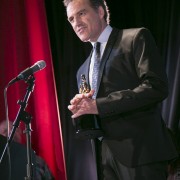 Our previous Rising Star Honoree, Sal Rendino, has had his hat in the acting ring for over 25 years. With dozens of movie and television credits to his name, he can most recently be seen on Billions, The Get Down, and as Vincent "the Chin" Giganti opposite John Travolta in Gotti.