Awards Ceremony
5pm Closing Night Buffet Dinner in the Filmmaker's Lounge
7pm Closing Night Awards Ceremony at Bellmore Movies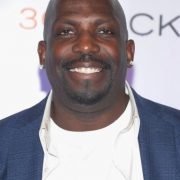 Kevin Brown
Host and Friend of the Foundation Honoree
Kevin "Dot Com" Brown Comedian/Actor was a winner of the 15th annual "SCREEN ACTORS GUILD" award, for his portrayal of "Dot Com," in N.B.C.'s "30 Rock opposite Tina Fey, Alec Baldwin and Tracy Morgan.
Before his breakout role, he owned the Uptown Comedy Club, a club and television show that broadcasted on New York's FOX 5 network for four seasons. Dot Com managed and taught some of the most successful Comedians who regularly appeared on the Uptown Comedy Club stage i.e. JB Smoove "Curb Your Enthusiasm," Flex Alexander " UPN's One on One" and Tracy Morgan "NBC's 30 Rock", Sheryl Underwood of The Talk on CBS and other renowned Comedians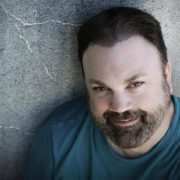 Chris Roach is a fast rising Comedian/Actor born and raised in New York. He has brought his unique and self deprecating sense of humor to some of the biggest and best known stages such as The Borgata in Atlantic City. He is best known for his major recurring role of Mott in KEVIN CAN WAIT and has also appeared in numerous other episodics, both comedies and dramas.