2017 Closing Night Dinner & Awards Ceremony
Download the 2017 Nominees & Winners List [PDF]
The 2017 LIIFE Closing Night Dinner & Awards Ceremony was held July 20, 2017 and featured the following:
Kevin Brown – Host
Kevin "Dot Com" Brown Comedian/Actor was a winner of the 15th annual "SCREEN ACTORS GUILD" award, for his portrayal of "Dot Com," in N.B.C.'s "30 Rock opposite Tina Fey, Alec Baldwin and Tracy Morgan.
Before his breakout role, he owned the Uptown Comedy Club, a club and television show that broadcasted on New York's FOX 5 network for four seasons. Dot Com managed and taught some of the most successful Comedians who regularly appeared on the Uptown Comedy Club stage i.e. JB Smoove "Curb Your Enthusiasm," Flex Alexander " UPN's One on One" and Tracy Morgan "NBC's 30 Rock", Sheryl Underwood of The Talk on CBS and other renowned Comedians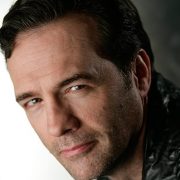 Ciarán Sheehan
Joining us for our July 20, 2017 Awards Ceremony and Closing Night Party is Broadway Star (Phantom of the Opera,Les Miserables, Four Phantoms etc) and film and TV actor (The Waiting Room, Dinosaur, Birr, Date with a Narcissist, Couple of Guys, Law & Order) Ciarán Sheehan.  
Ciarán will kick off the evening by performing a few songs, and will also be one of our presenters. Find out more about Ciarán at http://ciaransheehan.com/.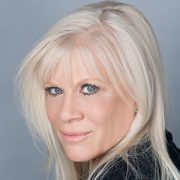 Ilene Kristen
A native New Yorker, Ilene is perhaps best known for her portrayal of Delia Ryan on Ryan's Hope, and her ten-year stint as the gambling, beer-guzzling and always-inappropriate hairdresser Roxy Balsom on One Life to Live, for which she received two Emmy nominations for Best Supporting Actress.  Ilene portrayed the dees,  dems and does broad Norma Gilpin on Loving and wannabe socialite Madeleine Thompson on Another World.  Most recently she reprised  the role of Delia Ryan in a character crossover on General Hospital.
Ilene made her Broadway debut as a dancer in Henry, Sweet Henry.  She originated the role of Patty Simcox in Grease and portrayed the infamous Leona Helmsley in Mayor.  Off-Broadway shows include Acts of Providence, All That Glitters, Light Up the Sky, The Dolphin Position, Cowboy, and Trust. She also appeared in The Gig at Goodspeed and Marvin's Room at the Helen Hayes in Nyack. She was also Aunt Toniann in My Big Gay Italian Wedding at the St. Lukes Theatre. An Ensemble Studio Theater member since 1984, Ilene has performed in five of their Marathon of One-Act Plays including Saxophone Music, Naomi in the Livingroom, Cosmo's in Love, Degas, C'est Moi, A Dead Man's Apartment and the comedy revue Strange Behavior. Last summer she appeared in the Fringe Festival's The Gorges Motel and the Off-Broadway musical The Vanity.
Recent film appearances include Tinseltown, Signs of the Cross, Mattie Fresno and the Holoflux Universe, Luscious, Knock, Knock,  and  Manhattanites. Night time TV sightings include  Deception, Unforgettable, HBO's Show Me A Hero, Law and Order, Law and Order: SVU, The Good Policeman, Third Watch, The Sopranos, Family,  and The Black Donnellys.  Ilene is currently featured in 4 internet series :Pride, Tainted Dreams , The Bay and Reality Sets In.
In addition to a full-time performing career, Ilene  co-founded The Jean Renoir Cinema, a film theatre showing independent and foreign films. While affiliated there, she produced the award-winning short The Aftermath. In 1997 she was a producer of the feature Angels with Angles, starring Frank Gorshin and Rodney Dangerfield.  As a songwriter, Ilene has penned album cuts for teenage phenom Kaitlyn Lusk and jazz guitarist Chuck Loeb, as well as producing for the label Tuxedo Records. A regular on the club circuit, Ilene has recently released her first CD of her own original songs titled "I'm Not Done With U Yet! On itunes and Amazon. Ilene will be performing her music in the club Pangea Monday July 31.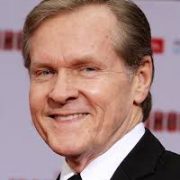 William Sadler
William Sadler began his acting career in New York theaters, appearing in more than 75 productions over the course of 12 years. His roles included that of Sgt. Merwin J. Toomey in Neil Simon's Tony Award winning play "Biloxi Blues". He is best remembered for his roles in Die Hard 2 (1990), Bill & Ted's Bogus Journey (1991), The Shawshank Redemption (1994) and Tales from the Crypt: Demon Knight (1995). He is also a television star, appearing in such sitcoms as Roseanne (1988) and Murphy Brown (1988) and such movies-of-the weeks as Charlie and the Great Balloon Chase (1981). Sadler also starred as Sheriff Jim Valenti on the WB science fiction television series Roswell (1999). 
Other credits include series, Day 5, Power, Blacklist, and way too many to mention.
And he's a  hit on the indie circuit as well with award winning projects, The Wine Bar, Last Day of Summer and this year's  Shoot Me Nicely, for which he's received a Best Supporting Actor award.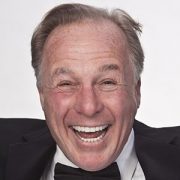 Jackie Martling
Jackie "The Joke Man" Martling is a comedian, radio personality, actor, author and a singer-songwriter. For eighteen years (1983-2001) he was Head Writer and a fixture on radio & television's Howard Stern Show.
Born and raised in East Norwich, Long Island, he graduated in 1966 from Oyster Bay High School and earned a degree in Mechanical Engineering from Michigan State University in 1971.
Jackie had a big hand in creating the Long Island comedy club scene in the late 70's. He still works all around the country performing his solo act of rapid-fire jokes and his classic finale, "Stump The Joke Man," and guests on many of the top national radio shows and podcasts. His autobiography, "The Joke Man: Bow To Stern," will be released October 2017 & you can follow him on Twitter, @JackieMartling.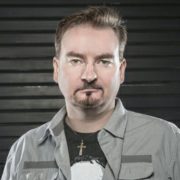 Brian O'Halloran
Brian has been working in film and theater industry for over 25 years. He started performing in live theater in high school but it was with his first film role being Dante Hicks in Kevin Smith's 1994 cult indie hit Clerks, it is the role he is most noted for.
Brian has worked with some of the film industry's best such as Matt Damon, Ben Affleck, George Carlin, John Leguizamo, Rosario Dawson, Ally Sheedy and the list goes on. Brian has been in over 30 film productions such as Clerks, Mallrats, Chasing Amy, Dogma, Jay and Silent Bob Strike Back, Vulgar, and Clerks 2. The Canadian film and LIIFE award winning Drop Dead Roses.
He worked with director M. Night Shyamalan on The Happening and director James L. Brooks comedy How do you know?. He also worked on local Long Island director Steven Mena's film Brutal Massacre – a comedy also a LIIFE award winner. His work on television includes Kevin Smith's TV show on AMC Comic Book Men and Clerks the Animated Series on ABC. He has also been a voice on Pokemon cartoon TV and movie series.
Brian has attended numerous film festivals around the world, including Cannes, Sundance, and Toronto. He has be a jury member and awards host at the Nashville, Long Island, Humboldt, and Phoenix film festivals.
As well as being involved in the development of a number of new plays and films in the past few years he has jumped on the other side of the camera helping produce some independent filmmakers get their film made.
He currently has three film and two TV productions in pre-production stage of development. He also continues to work with productions companies to produce and perform in theater productions.
He can be seen in the next few months in the Jason Mewes film Madness in the Method . And Amazon series Fireball Run Adventurally season 10.
In September Brian will be working on Kevin Smith's film Jay & Silent Bob – Reboot.
When not working on films or plays he can be seen at various Comic Cons and Comedy clubs.